For The Eyes...
Tinting and Shaping
An excellent way of defining lashes and brows, ideal for holidays, swimmers, blonde eyelashes and contact lens wearers. Lasts 4-6 weeks. Please note a patch test is required 24 hours before treatment.
Eyelash Tint

30 Minutes

£11.50

Includes complimentary hand and arm, or scalp massage.

Eyebrow Tint

15 Minutes

£7.00

Eyelash and Eyebrow Tint

30 Minutes

£14.80

Eyelash Tint, Eyebrow Tint, Eyebrow Shape

45 Minutes

£21.80

Defining Eyebrow Shape

15 Minutes

£7.30

Eyebrow Shape and Tint

30 Minutes

£13.00
Specialist Eyebrow Treatment

Your seven steps to the perfect celebrity brow!

Unlike any other brow shape you have had before. The 45min treatment consists of 7 steps to achieve your perfect brow shape. HD Brows can help eradicate over plucked sparse and misshapen brows.

Would you like the HD Brow treatment?

Not just a brow shape HD Brows is eyebrow artistry

30 - 45 Minutes

£24.00

NB A patch test is required 24 hours before treatment.
Mii Brows
Neaten and define your brows. Treatment includes consultation, tinting, waxing, shaping and pencil to finish.
30 - 45 Minutes £24.00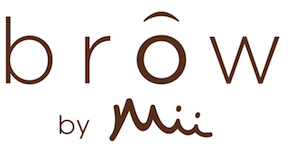 Lola Brows
This treatment is great for sparse, thin, gappy eyebrows or eyebrows that need regularly filling in.
Lola Brow is a mineral based brow treatment. We mix the perfect colour to match your brow hair and apply fine hairstrokes through the brow to achieve the perfect shape.
Lasts up to 2 weeks then needs removing and reapplication.
1 Hour with tint or a shape £24.00
with both a tint and a shape £4.00 extra
Specialist Lash Treatment
Introducing LVL Length, Volume, Lift

Would you love to have longer looking lashes? Younger wide sparkly eyes? Now you can with this ground breaking new technique, that lifts your own natural lashes, without using extensions.

The treatment takes 1 hour to perform & lasts 8-10 weeks
New silicon shield to lift your lashes from the root
The result is longer looking lashes and wide sparkly eyes
Includes tinting to darken and define your lashes
£33.00
NB A patch test is required 24 hours before treatment.
Eyelash Extensions
Luscious, Longer Lasting Lashes
Nouveau Lashes are state of the art semi-permanent lash extensions soft and curved, Nouveau Lashes have a flat base and a fine, polished tip, just like natural lashes and are applied individually for a natural or striking and defined result. Lashes will look longer, thicker and fuller.
Nouveau Lashes can last up to a month, but to help maintain fullness they can be retouched every 2 to 3 weeks. Ideal for weddings, parties, holidays or simply to lengthen and accentuate your own lashes. Choose from a natural everyday look to full on glamour.
Full Set Lash Extensions
Choose from one of the following options:
Natural
Natural with a hint of glamour
Dramatic
| | | |
| --- | --- | --- |
| 1 Hour 30 Minutes | | £45.50 |
| Full Set with Lash Tint | 2 Hours | £52.50 |
| 2 Week Infills | 1 Hour | £24.00 |
| 3 Week Infills | 1 Hour | £30.00 |
| Feline Flick (1/2 Set of Lash Extensions) | 1 Hour | £30.00 |
Weekend Lashes
Lasts long enough for your special occasion. Must be removed gently, so this includes removal too.
15 - 30 Minutes

£13.50

Corner Flick - 15 Minutes

£10.50

NB A patch test is required 24 hours before treatment.